Dassam Falls - Best Picnic Spot in Ranchi.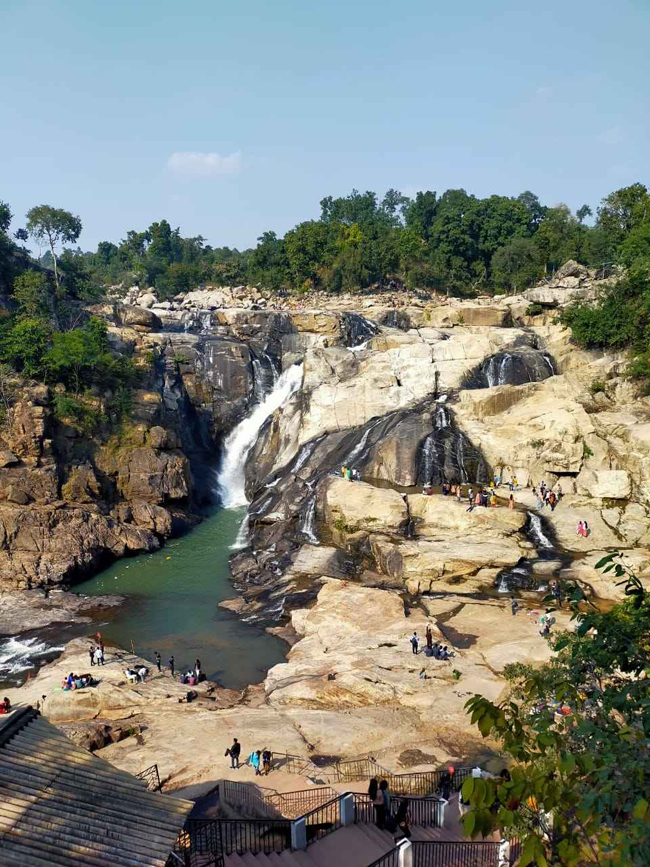 The Dassam Falls also known as Dassam Ghagh is a natural waterfall located near Taimara village of Ranchi district in the Indian state of Jharkhand. The water falls from a height of 44 metres (144 ft) resembles like somebody is pouring water. The sound of water echoes all around the place. Dassam Falls at one of the edges of the Ranchi plateau is one of the many scarp falls in the region. It is a natural cascade across the Kanchi River, a tributary of the Subarnarekha River. The water of the Dassam Falls is very clean and clear. It is natural for a tourist to be enticed to enter the water for a bath or swim but tourists are warned not to do so because of the current is generated. The major water source of this waterfall is River Kanchi, which falls here from an altitude of 144 feet. The unique feature of this fall is that when the waterfall is seen, 10 water streams are also seen falling.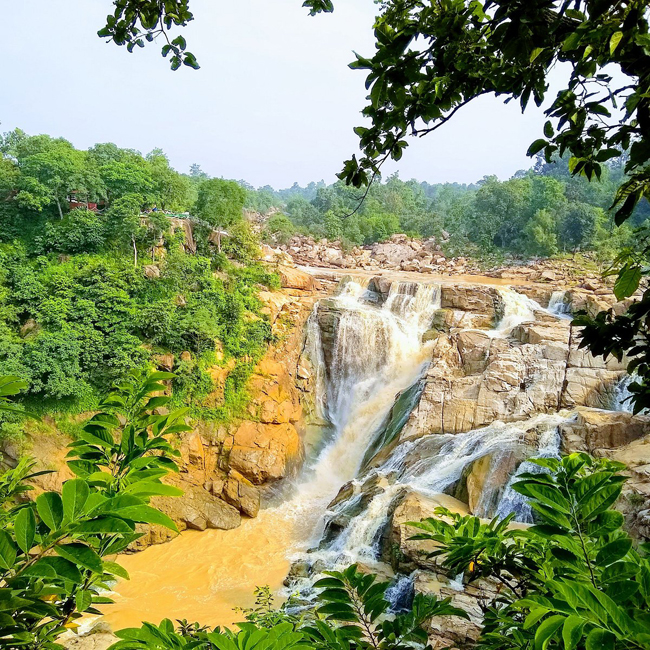 About 40 kms from Ranchi, this is indeed a must visit place in Ranchi. Its off NH33 and has to get down over 300 steps to reach the landing level. The fall which is across Kanchi river is beautiful falling from an height of 144 feet. The place is also known as Dassam Garh. The area surrounding the spot is engulfed in rich greenery, that makes it an ideal picnic place in the region. The best time to visit the Dasham Falls is between the months of July and March, especially at the time of the rainy season. During the monsoons, the place is engulfed in a green carpet and the water gurgles and flows in all its majesty and glory.