LUXURY GOLDEN TRIANGLE TOURS & HOLIDAYS IN INDIA
Under the domain of Golden Triangle Tour, the parent company Smile India Tour is pleased to invite you to Visit India to enjoy one of the most popular India tour package in the world Golden Triangle Tour. The highlight of your India Visit is the coverage of three most famous cities of the India tour circuit Delhi, Agra, and Jaipur. A fine trip to India that makes the original golden triangle tour in India. These cities of Incredible India provide the essence of ancient and recent history and colourful culture in a single India Tour, when the Taj Mahal in Agra, Amber Fort in Jaipur, Qutub Minar in Delhi, and many excursions around them mesmerize you.
In your holiday packages to India there are vacation destinations in India where we as your tour operator in India will customize the best budget tour itinerary of popular tourist places of India. The city cheap hotels in India, heritage hotels, beach resorts in Goa, Kerala, south India holidays, north India vacation, Rajasthan holidays, etc., having excellent guest comforts and services are also regularly used for your stay as trip to India packages or dental care holiday / dental vacation India. Our India tourism/holiday packages service also include travel trip in India by rent/hire a car or coach, sometimes as a stand alone facility for group tour packages or same day trip to places of tourism in India.
TOURIST ATTRACTIONS IN INDIA
Ramappa Temple Telangana
Ramappa Temple is a Kakatiya style Hindu temple dedicated to the Hindu god Shiva, located in Telangana, India.
View Details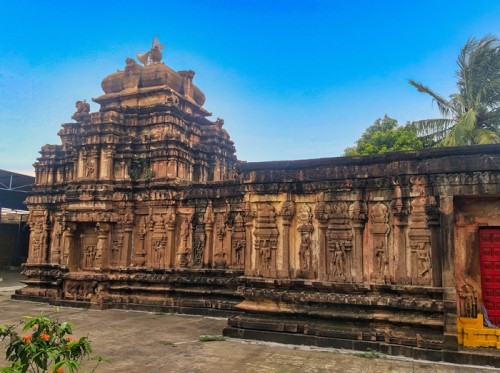 Madhava Swamy Temple Kollapur
The Madhava Swamy Temple is an ancient Hindu temple with Dravida Architecture history of 1300 years e at Kollapur.
View Details
Okhla Bird Sanctuary
Okhla Bird Sanctuary known as a haven for over 300 bird species, especially waterbirds situated at the Okhla barrage over Yamuna.
View Details
LUXURY DESTINATIONS IN INDIA