D'Souza chawl - Most Haunted Place in Mumbai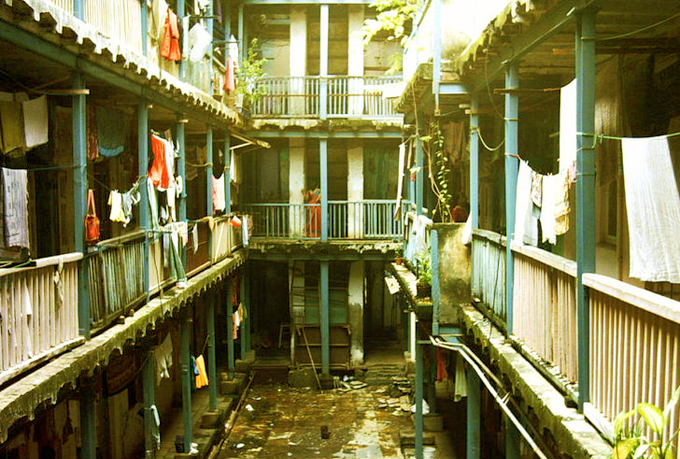 Most of the haunted places are not always secluded and ruins of a structure. Some of these places are beautiful and picturesque during the day but as the night sets in, the vibe of the place changes thanks to the stories about it being haunted. Few of these places are in Mumbai and today, we tell you about a chawl in Mumbai's Mahim area is the most haunted place, the D'Souza Chawl.
The residents of D'Souza Chawl, situated in the busy area of Mahim, were facing water problems. The residents decide digging a well as the suitable alternative. The well was dug, but without any boundary walls. This chawl is lined with houses on both sides with a well in the middle of the compound without a boundary wall. Because of this, a woman who lived in the chawl who once went to fill water fell into the well. It is said the woman cried for help for long but could not survive. Since then it is believed her spirit roams in the area around the well. The screams of the woman who fell in the well are still heard near the periphery of the well. Many people have spotted a woman's figure who disappears later. But her spirit is believed to be harmless claim the residents as it does not trouble anyone. But people are often advised not to go there at night alone. Another haunting in this chawl is a guard who is often spotted near the trees. He appears to be there in the night and people often see him guarding the area.
How much of it is really true and how much of it is hearsay, only the people who have seen it can say while others don't believe it or just fear the unknown. Nevertheless, D'Souza chawl is one of the most haunted places in India. Would you dare to go D'Souza chawl in Mahim, Mumbai? Mumbai is well connected with roads and the public conveyance available for the people is very convenient. You can take a bus until the nearest bus stop, which is Mahim Bus stop and then take a taxi until the chawl. It is just a few kilometers away from the bus station.
Address: D'Souza chawl Near Canossa primary school Mahim Mumbai.
Hotel near D'Souza chawl Mumbai

Hotel near D'Souza chawl Mumbai are :

The Orchid ( Km, 0hr )
Waterstones Hotel (6 Km, 27min)
The Leela (9.6 Km, 23min)
Hotel Rama Krishna (10.8 Km, 35min)
The Regale by Tunga (11.4 Km, 36min)

.