Tower of Silence - Malabar Hill, Mumbai
The Parsi Tower of Silence is a circular structure erected by Zoroastrians (one of the smallest and oldest religions in the world on Earth) who dispose of their dead. The most unique ritual of all, the last rites for their dead, performed in the Tower of Silence in Parsi or "Dakhmeh". Here the lifeless bodies are surrendered to nature and to vultures in particular by the community that does not believe in burial or cremation, seeing them as means to pollute the environment. It is located deep within a 54-acre forest on Malabar Hill, Mumbai. Where the bodies of deceased Zoroastrians are placed and exposed to scavenger birds, which as per their beliefs, is the most sacred way of dealing with the dead.
The 300 year old dakhma or funerary tower (Tower of silence) is a circular structure has three rows the outer row is for the men, the central row for the women, and the innermost for children. Towers are about 25 feet high built of brick or stone and contain gratings on which the corpses are exposed. The premises also contain small structures called bunglis, where prayers are recited before the body is carried to the dakhma by the special caretakers, called khandias.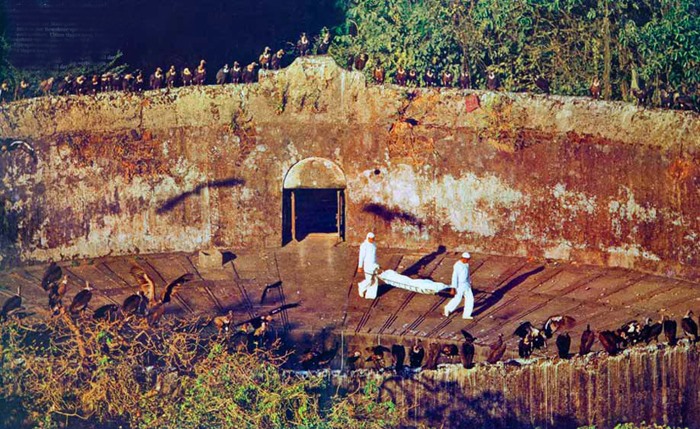 The Parsi Tower of Silence where the community performs the last rites of their dead. It is the fire of the sun and the heat of the earth that claim the dead. It is a ceremony that few see men and women dressed in long white robes who sing silence de silence in a temple. Around his waist there is a silk thread and in the white sanctorum there is a flame that burns 365 days a year.
In Bengaluru, near the Hebbal flyover where the tower is located on a massive 14-acre campus filled with mango, coconut, and other trees overlooking the Hebbal overpass. Despite its massive size, it remains low-key and is rarely noticed by vehicles heading to the Bengaluru airport.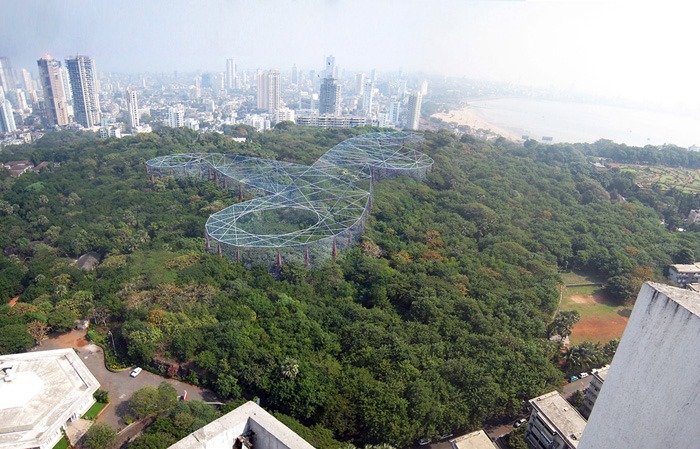 As the community in Mumbai is much larger and sees more deaths, its Tower of Silence uses panels to speed up the decomposition process in the absence of vultures. However, a small group of community live in Bengaluru and as there are not so many deaths here, the Tower of Silence is hardly used. So we don't need to install solar panels. The bodies are only exposed to the sun and earth.
Hotel near Tower of Silence Mumbai

Hotel near Tower of Silence Mumbai are :

Hotel Rama Krishna (18.8 Km, 36min)
The Orchid (19.1 Km, 37min)
Citizen Hotel (19.2 Km, 56min)
Hotel Sea Princess (19.8 Km, 43min)
Hotel Bawa Continental (19.8 Km, 1hr 15min)

.