Siruvani Waterfalls - Most Visited Waterfalls of Western Ghats Hills Coimbatore.
The Siruvani Waterfalls and the Siruvani Dam is the result of a joint initiative by Tamil Nadu and Kerala Government, to supply water to the region of Coimbatore. The reservoir at Siruvani was built for Tamil Nadu by the Kerala government to meet the drinking water requirements of Coimbatore. Its significance can be clearly seen by closely observing the geographical location of these waterfalls, which is surrounded by rich vegetation of the Western Ghats. The gateways on either side of the road across the dam are typical of the Kerala and Tamil architectural styles. The view from the falls and the dam is a tourist attraction.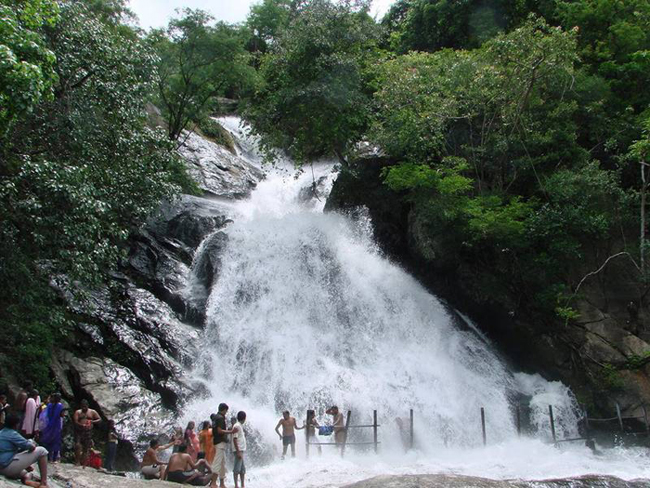 The water originating from these waterfalls contain several minerals and is used by the local villagers as a source of drinking water. The sweetness of water has been attributed to the vegetation and rocks through which the water flows in the Attapady area. The forest area surrounding these waterfalls is home to a large variety of flora and fauna, along with many tribal communities. Many a times, visitors have spotted elephants walking through the surrounding areas, which is why forest guards keep patrolling inside these forests for visitor's protection.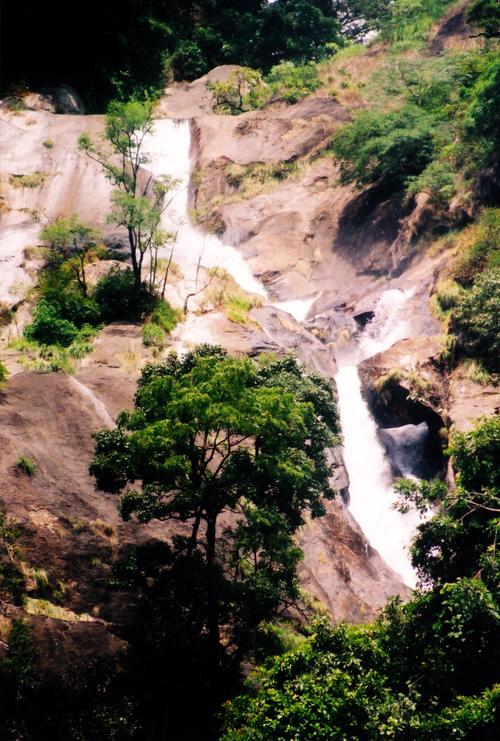 Siruvani Waterfalls is situated at Siruvani Hills west of Coimbatore in the Western Ghats at 37 km from Coimbatore and 6 km from Karunya University. Sadivayal Checkpost, where an entry fee Rs. 50 is charged, is at the gateway to the waterfalls. Private vehicles are not allowed beyond this point; however vehicles arranged by the forest department can be used for the conveyance to the point where trek is to be started. An almost 1 km trek-walk through forest is required to reach exact place for bathing.
The best time to visit these waterfalls is the months from July to September, during which this area receives good amount of rainfall, and increases the water level of these waterfalls considerably.