Paranthe Wali Gali Street Food in Delhi
Traveling to India should be an adventure to do at least once in a lifetime. India offers opportunities that not many countries offer: you can relax in spas with beautiful beaches, stroll through chaotic cities, relax in front of landscapes with incredible mountains and enjoy the desert with camels and you can also eat their traditional food to get to know in depth and understand their culture.
There are many tourist places to eat, but if you really want to try traditional food in a totally authentic atmosphere, there is no other option than going to Parathe Wali Gali. This place is located in Old Delhi: you can eat street food and at the same time immerse yourself in a magical atmosphere.
The history
Parathe Wali Gali is an alley and has a history of 140 years. The first store was founded in 1872 and in 1911 it was officially named Paranthe Wali Gali. It is located in the center of Chandni chowk, which is a part of Delhi-6. The name refers to the Paratha which is a typical flat bread of the peoples of the Indian subcontinent: it is a bread made with wheat flour in a hot pan with oil and usually filled with vegetables.This street always seems to be full of people thanks to the gastronomic experience it offers visitors. The fillings are delicious and you can find more than 25 types such as khoya, papad, bitter gourd, banana, rabdi, etc. These parathas are served with curry, mint chutney, tamarind chutney, and an exotic sweet pumpkin preparation.
It is time to live a 360 degree experience!
Here is a list of the stores that you absolutely cannot miss.
Babu Ram Paranthe Wale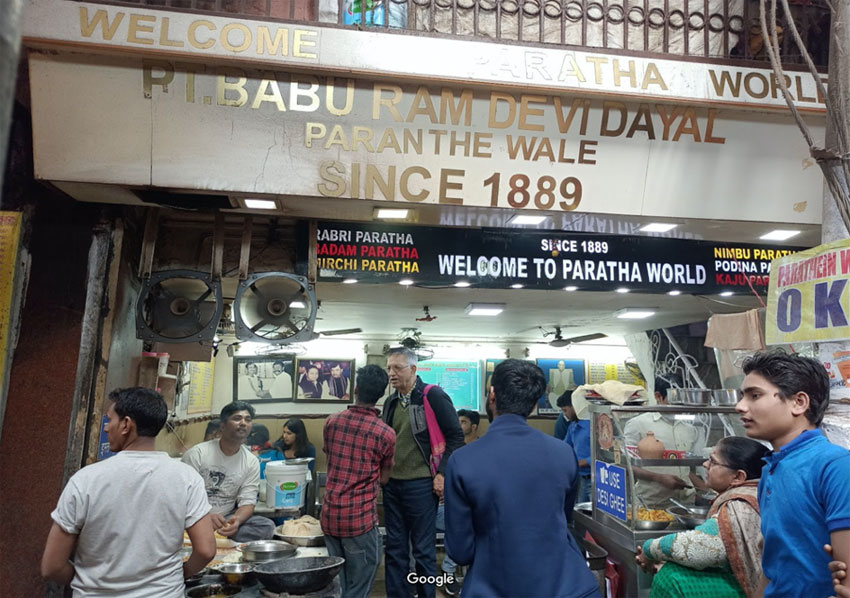 What you have to try:
Papad parantha, Meva parantha, Karela parantha, Dal Aloo parantha and Lemon parantha.
Kanhaiyalal Durga Prasad Dixit
Parathe Wala
What you have to try: Rabri parantha.
Pandit Gaya Prasad Shiv Charan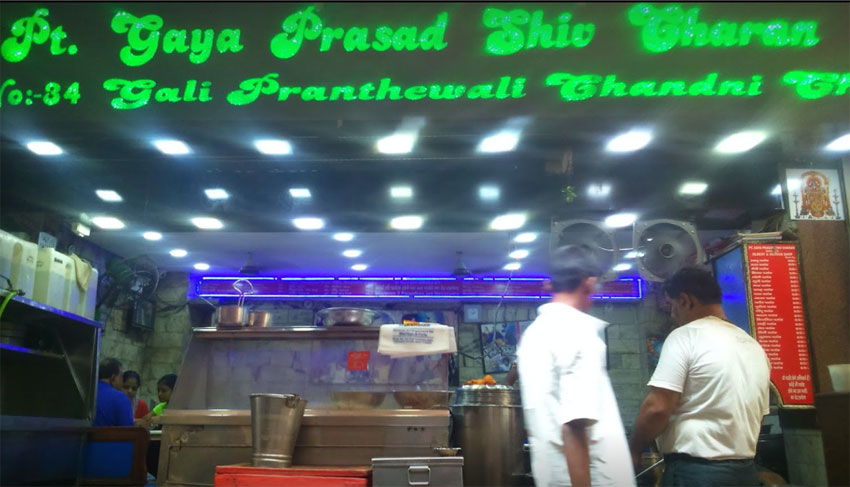 What you have to try: Paneer, Aloo-Pyaz, Gobi-Pudina paranthas.