Pushkar Camel Fair - One of The World's Largest Cattle Fairs.
The Pushkar fair is one of India's largest camel, horse and cattle fairs. Apart from the trading of livestock, it is an important pilgrimage season for Hindus to the Pushkar lake. Pushkar fair has also become a significant tourist attraction for domestic and international travellers, given the cooler season, the abundance of colourful cultural themes. Cultural events and competitions include dances, tug of war between women teams as well as men teams, the "matka phod", "longest moustache" competition, "bridal competition", camel races and others.
When is Pushkar Camel Fair celebrated
The Pushkar Fair, also called the Pushkar Camel Fair or locally as Kartik Mela is an annual multi-day livestock fair and cultural fête held in the town of Pushkar, Rajasthan, India. The fair starts with the Hindu calendar month of Kartik and ends on the Kartik Purnima, which typically overlaps with late October and early November in the Gregorian calendar. In 1998, over 1 million visitors came to Pushkar throughout the year. The Pushkar fair alone attracts over 200,000 visitors.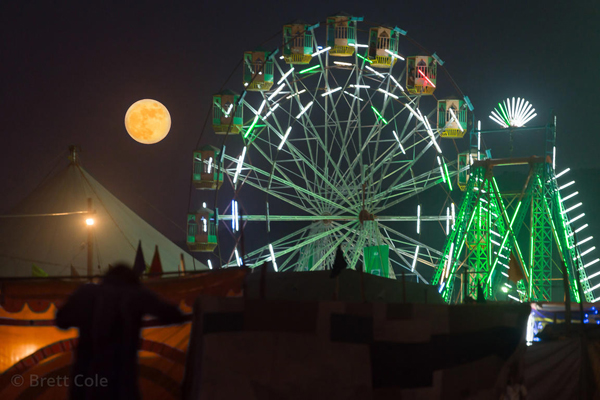 Celebration of Pushkar Camel Fair
Thousands of people go to the banks of the Pushkar Lake where the fair takes place. Men trade their livestock, which includes camels, horses, cows, sheep and goats. Rural families shop at the handicraft stalls full of bracelets, clothes, textiles and fabrics. A camel race starts off the festival, with music, songs and exhibitions to follow. Between these events, the most waited for is the test of how the camel is able to bring the items. In order to demonstrate, the men go up on the group of camels one after another.
Activities to do in Pushkar Camel Fair
The grand occasion of the Pushkar Fair is definitely a priceless treat for those who wish to eye the vibrant culture and traditions of Rajasthan. Its a perfect time to shot a nice picture of Sunrise/Sunset, Camel, Horse Riding, Jeep Safari, Overnight Camel Safari, Hot Air Balloon Ride, Dinner in Desert with Kalbaliya Dance, Rajasthani Culture in your camera to share you memories with your family and friends.
How to reach Pushkar Camel Fair
Pushkar is in centre-east part of Rajasthan, on the western side of Aravalli mountains. The nearest airport to reach Pushkar is in Kishangarh, which is at a drive of 40 minutes in the northeast of Ajmer. Pushkar is well-connected to the national highways of Rajasthan. Regular bus service is available from cities like Jodhpur, Jaipur, etc. Ajmer Railway Station is the closest one located at a distance of 11 km to reach Pushkar.
Pushkar Camel Fair 2023
World famous Pushkar Camel Fair 2023 starts on 20th Nov. 2023 and ends on 28th Nov. 2023. This year because of covid guide line, pushkar fair will be held as Pushkar Hat Mela, no cultural, Religious, and Govt sponsored programme will take place.People coming to the fair will have to follow strict Covid protocols to ensure safety for all.