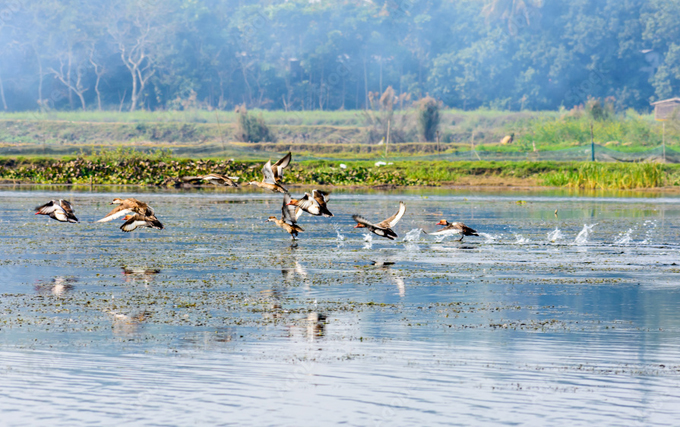 Nelapattu Bird Sanctuary is a well known bird sanctuary in India and It is an important breeding site for spot-billed pelicans. Other than the spot-billed pelican, the sanctuary is an important breeding ground for other birds as well, such as white ibis, openbill stork, night heron and little cormorant. The Nelapattu Bird Sanctuary is located just near the Pulicat Lake, which is the second-largest salt lake in all of India. Located just adjoining in the Sanctuary in Nellore district of Andhra Pradesh is this wetland mainly for migratory water birds. The farmers of Nelapattu and their bird visitors have a symbiotic relationship. The bird waste matter acts as a natural fertilizer to the crops and the villagers in turn protect the birds. It was declared as a sanctuary in the year 1997 by the government of India.
This mesmerising sanctuary is located just near the village of Nelapattu and is spread over a total area of about 459 hectares. The sanctuary is filled of significant plant communities like the Barringtonia swamp forests and the southern dry evergreen scrub. About 108 plant species including herbs, shrubs, climbers, trees are found in Nelapattu Bird Sanctuary. Plants like Buchnania angustifolia, barringtonia actutangula, Acacia arabica, Albizzia amara, Borassus flabellifer, Euphorbia antiquorum, etc are a few of the dominant species in this wetland Sanctuary. This tree also grows in uplands, but the tree species found at Nelapattu can grow in flooded conditions lasting for 5 to 7 months.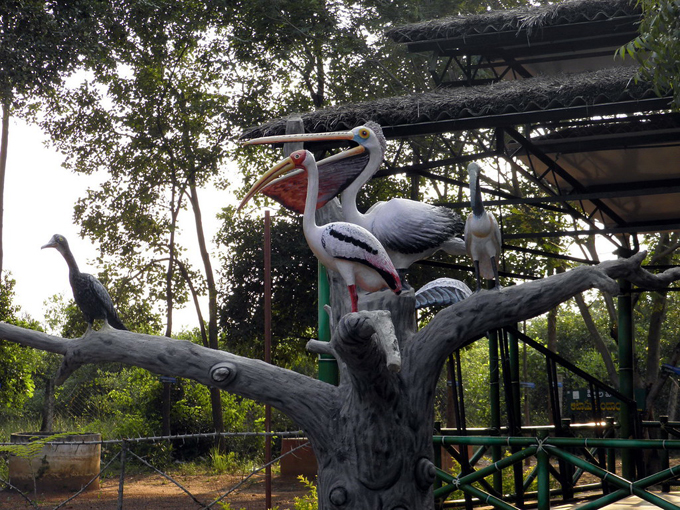 About 189 bird species can be found at Nelapattu Bird Sanctuary, 50 of which are migratory. In addition to the spot-billed pelican, it is an important breeding site for black-headed ibis, Asian openbill, black-crowned night heron, and little cormorant. Other migratory water birds that visit the sanctuary include northern pintail, common teal, little grebe, northern shoveler, Eurasian coot, Indian spot-billed duck, grey heron, Oriental darter, black-winged stilt, garganey and gadwall. Barring birds, the sanctuary is also a home to various mammals like slender loris, jackals, spotted deer, Black napped hare, Jungle cat, etc.
The Nelapattu Bird Sanctuary also boasts of numerous other features that visit the sanctuary worthwhile for the tourists and further add to their knowledge. One can find an environmental education centre, a museum as well as a library which offers vital information for those who are interested in the subject. The sanctuary also has an auditorium that is equipped with audio-visual systems and holds seminars and discussions. The annual festival by the name of Flamingo is conducted at the Nelapattu Bird Sanctuary every year in the first and second week of January. This three-day festival begins at the famous brackish waters of Lake Pulicat in Nelapattu Bird and aims to bring ornithologists, environmentalists, bird watchers, and forest and tourism officials together.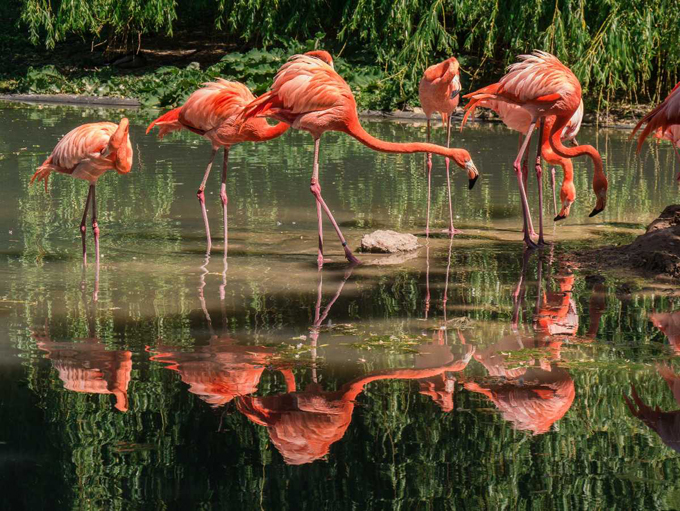 The Nelapattu Bird Sanctuary is easily accessible from major towns and cities in southern India. Nelapattu is a small village in Tirupati district, Andhra Pradesh, India. It is within 10 km of the town of Sullurpeta. The sanctuary is just 50 kilometres away from Chennai. The nearest railway station to the sanctuary is at Sulurpet, and the final destination is well connected by state transport and bus facilities.
Visiting Information:
Best Season to Visit: October to March
Timings to Visit: 06:00 AM – 5:00 PM
Entry Fees: Adults pay INR 2, children pay INR 1 and foreign visitors pay INR 400.