Few countries are as celebrated as India. On the one hand, people talk about dirty streets, chaotic infrastructures and scenes of poverty. On the other hand, they fall in love with its exotic cuisines, picturesque landscapes, and unbridled spirituality. India is a place of contradictions. When it comes to transportation, there are countless ways to explore them and they are all unforgettable. Whether you get on a train, take a rickshaw, or cruise the waterways, you are going to have a unique experience. Transportation in India can be complex and overwhelming.
Here is a list of the most popular and characteristic means of transport in India.
The Train
When people talk about authentic Indian experiences, train travel is a common theme. Here, the rail network is like a circulatory system. It is the fastest way to get from one side of the country to the other, outside of air transport. Therefore, it is essential for life in big cities like Delhi and Mumbai.
Unfortunately, quality, speed, and comfort vary greatly. The experience in it will depend on where you travel, how much you pay, what time of day you get on board, etc. The best advice is to expect the unexpected when traveling on the rails in India. You can reach your destination quickly and without incident. Or, it may take much longer than expected. Treat it like an experience, and it will take away some amazing memories.
In this method you can enjoy some particularly beautiful landscapes and you can rest well while you arrive at your next destination, saving time and money.
There are eight or nine different classes available on the Indian railway system and not all classes will be available on all trains. These classes range from AC First Class, where there is air conditioning and offer more comfort, safety and privacy, from the "sleeper" class, the most popular class of train travel in India, to the unreserved class, the cheapest. that, as its name suggests, you don't need a reservation to get on the wagon, you just have to get on with your ticket. As this is the cheapest way to travel by train and as most trains only have two unreserved carriages, these are often overcrowded.
The Metro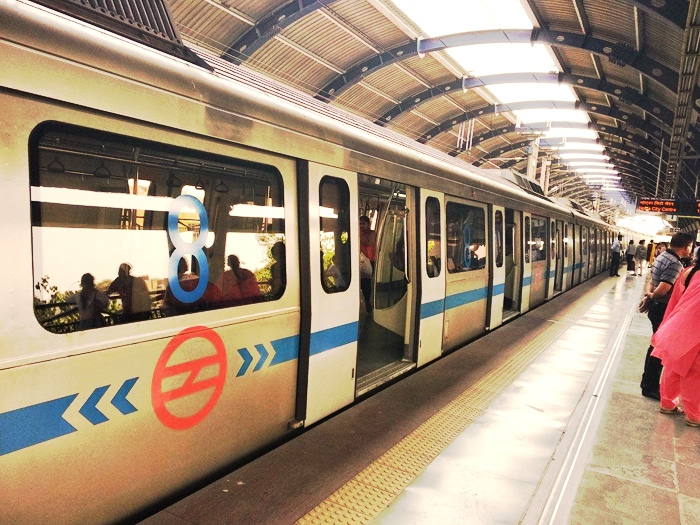 For quick and stress-free travel through Delhi or Calcutta, you can take the metro. This is a relatively recent addition to both cities and one of the cheapest ways to travel around the city. Unlike the national rail network, these trains are modern, comfortable and air-conditioned.
The Plane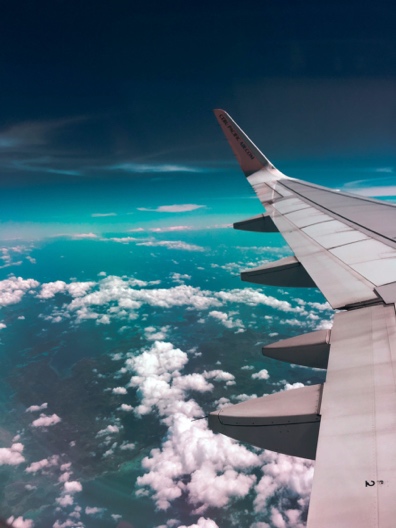 Like rail networks, air travel in India can be a mixed bag. The quality of your experience really depends on where you fly from and which airline you take.
There is still a huge amount of traffic, and many of the airports have not been modernized, air travel is one of the fastest ways to get around the country. India has the cheapest flights in the world!
The Bus
Buses are the most common means of transportation in India. In fact, they represent roughly 90% of all public transport. Like trains, they are very affordable and reasonably efficient
The Rickshaw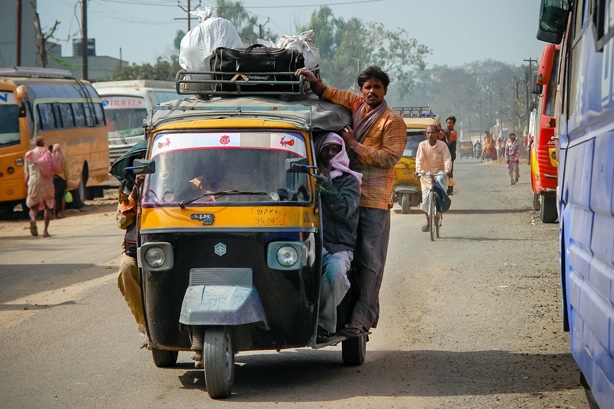 The Rcichshaws are fast, compact and quite daring.
The "rick", as the locals say, is essentially a three-wheeled taxi, with open sides. Although they can be surprisingly agile, rickshaws are only marginally more powerful than a bicycle with a small motor. They are a great way to take short trips, as these little engines can get in and out of traffic.
There is also the Wheeled Rickshaw which is the same as a normal rickshaw, but without the motor. They are driven by the driver, so the speed of your ride depends on the strength of your legs.
Although they are not too fast, they are ideal for sightseeing. Take this if you want to get an authentic taste of the city.
Tramways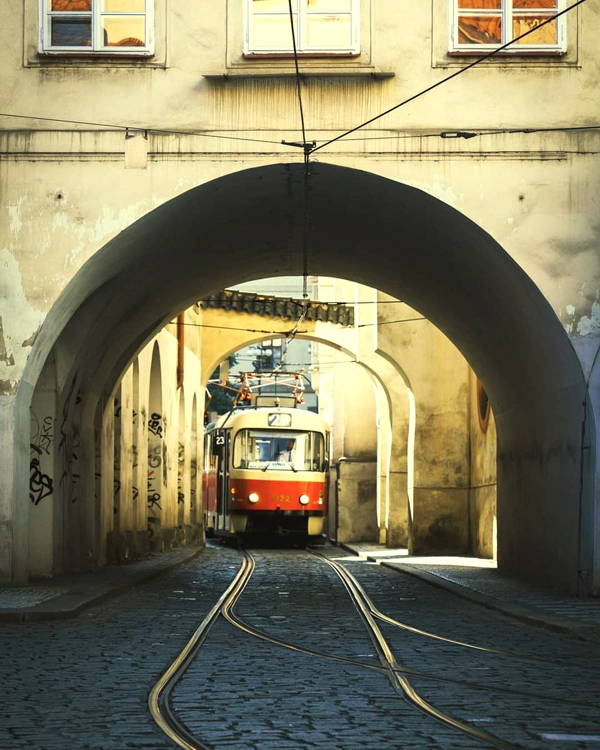 You can only catch a tram in the city of Kolkata. This is where you will find the latest functional tram network in all of India. It is more than a century old, so don't miss out on a trip if you are in the area. You are guaranteed a unique and enchanting experience.
Shikara ships
The shikara, a type of ship made of wood, is an iconic part of Kashmir and a very popular tourist attraction. They are not found anywhere else, so you have to be in Srinagar to experience the experience.
Shikara is used by locals to navigate the waterways, but visitors see it primarily as an experience of charm and grace.