Burning Man Festival - A Week-long Gathering of Art in the Black Rock Desert Nevada.
Burning Man is a festival described as a global ecosystem of artists, makers, community organisers who co-create art, events and local initiatives around the world. The festival gets its name from its culminating event, the burning of a large wooden structure called "the Man" on the penultimate night. It aims to be an undefinable event, somewhere between a celebration of counterculture and a spiritual retreat. During the event, "burners" typically arrive in groups and set up themed "camps", ready to contribute to the festival's "gift economy" by providing goods or services without the expectation of receiving anything in return. The event has been held since 1986.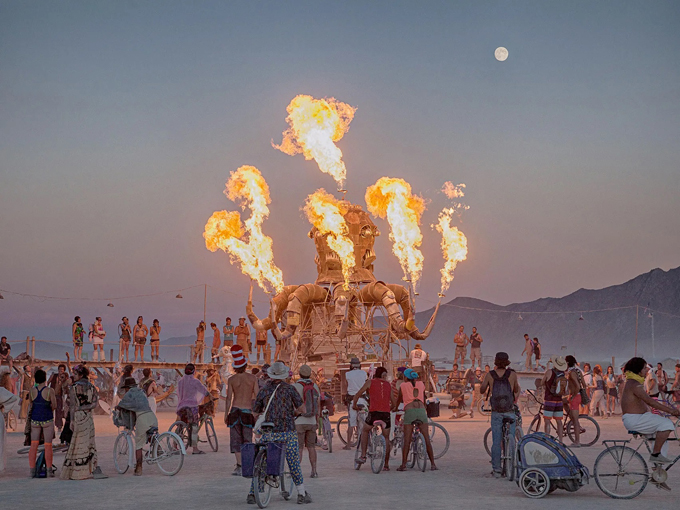 Burning Man originally began as a small party among friends in Baker Beach in 1986 near San Francisco. During the party, the group began a tradition of burning a small, 9-foot wooden man. By the following year, the man had grown to be 15 feet, and by 1988, the man was 40 feet tall. By 1990, a few of these folks decided to branch off and have a separate shindig in the Black Rock Desert, and so it began. One of the founders, Michael Mikel, realized that a group of California-based friends were at great risk wandering around the vastness of such a vast, dry landscape that he took the name Danger Ranger, thus creating Black Rock Rangers. Thus, Black Rock City began and has stuck since. In its first few years in Nevada, the event substantially grew by word of mouth alone. By 1996, Burning Man began adapting an annual theme and building more elaborate man structures. Ticket prices during this time were around $65. What began as 20 friends in 1986 has now grown to 70,000 people and beyond.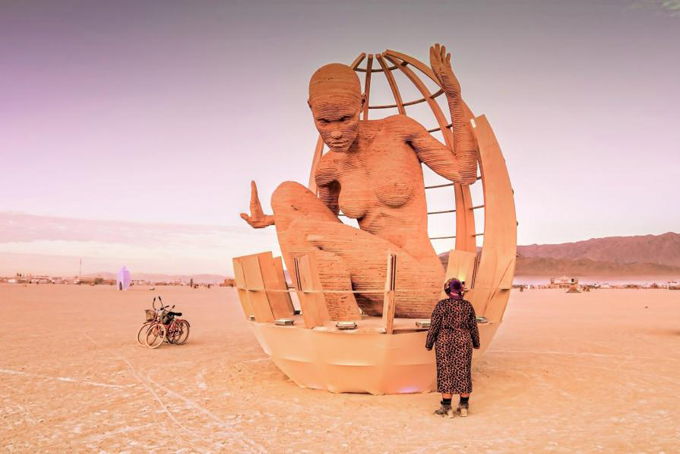 Burning Man Festival is a week-long gathering of art, community, self-expression, and self-reliance held in the Black Rock Desert in Pershing County, Nevada. The festival lies on Lake Lahontan, a large lake that desiccated due to Pleistocene climate change, leaving a dry lake, or playa, in the northwestern Nevada region. Its location is far from big cities and about 227km (141 miles) north of Reno. During the festival, participants often refer to the area as the "playa". Burning Man attracts tens of thousands of attendees, including artists, musicians, and activists. The event is guided by self-sufficiency, most attendees must bring their own food, water and supplies in an event similar to wilderness camping with performances.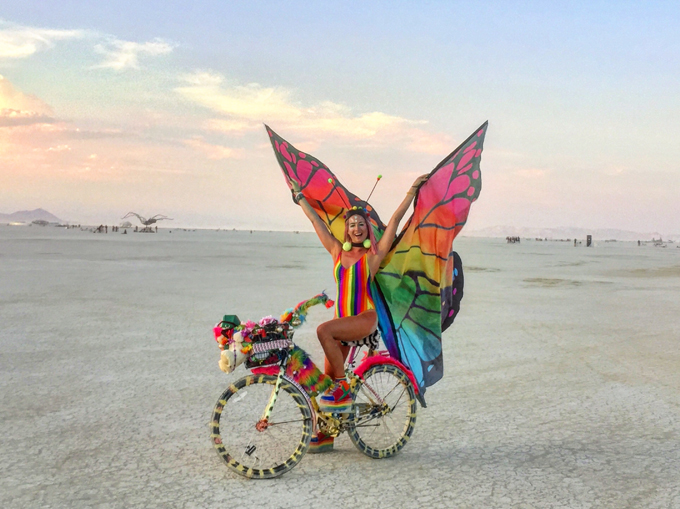 Since 1997, Burning Man has largely prohibited festival-goers from using cars and trucks during the event, except in special circumstances. Visitors can use their cars to arrive to their camps and depart - but must otherwise avoid motor vehicles during the festival itself. Black Rock City bills itself as primarily "for pedestrians and bicyclists", with the exception of staff and service cars, as well as the artistic "mutant vehicles" that patrol the festival grounds. Each year, an unimaginable 70,000 people from all over the globe flock to the otherworldly landscapes of the Black Rock Desert to create Black Rock City, the largest temporary metropolis in the world.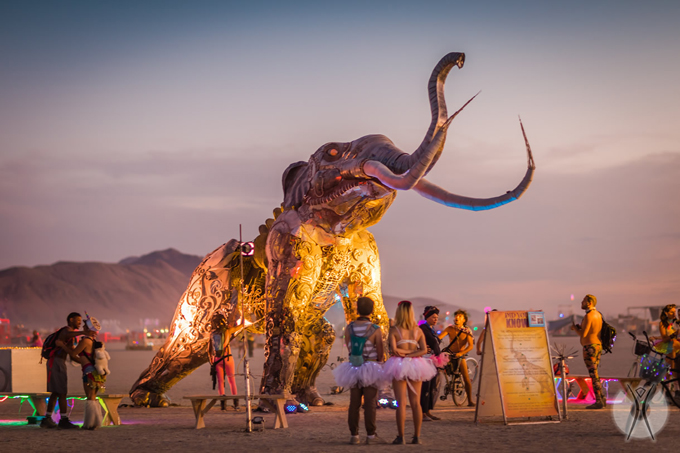 Burning Man Festival has been capped at 70,000 attendees, which has resulted in a lottery style ticketing system. The demand for tickets is extremely high. To get your hands on one of these golden tickets, participants must enroll in Burning Man's official website and try their luck at being chosen to purchase a ticket; lotteries occur several times a year. Regarding the official annual theme and detailed information about the deadline dates and purchasing tickets, continue to check website http://burningman.org.